Summer Sippin
5 Top Summer Beers
+ back to Life
+ 4012 views
+ 0 comments
Summertime: bbqs, lounging at the pool, and girls in bikinis. What a great time to just sit back, relax, and grab a beer. However, don't settle for pounding some natty or bud lights, go with one of the following beers for something more classy and refreshing. The following beers will quench your thirst on one of those hot and humid summer days. These beers are some of my favorites in terms of being refreshing and going well with BBQ grub.
Dos Equis lager with lime:
A very crisp and refreshing beer, especially with a lime dropped in. This Mexican pilsner Is somewhat similar to Corona, except it has a lot more flavor IMO. It is very easy to drink, and it has a malty flavor with a well balanced finish that is not too bitter nor too sweet. XX will go well with any Mexican food, and it is not priced too bad at around $7 for a six pack.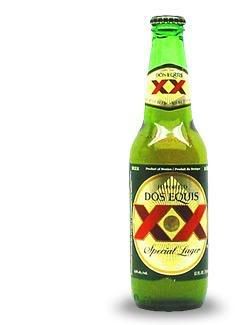 SweetWater Blue:
This beer may be harder to find, but if you can get it, I guarantee you won't be disappointed. It is called blue because it is a fruity beer with tons of blueberry taste. The beer smells like wild fruit and has a strong blueberry aroma. It tastes like freshly harvested blueberries; fruity, sweet and a little bitter. The sweetness of the fruit is offset a tad by the bitterness of the hops. This works well in creating a well balanced beer that is not overly sweet. Although a bit pricey at around $9 for six, it is well worth it if you can get your hands on some.
Sol:
Similar to Corona , this is a decent Mexican light beer. It is pretty refreshing and can be bought for cheap. I'd say it's one step above Corona, as it packs a little more flavor. Comparatively, I'd call it the Mexican bud light.
Hoegaarden :
This beer is a Belgian white with the flavors of coriander and orange throughout . It's very refreshing , and I love the fruity orange taste. It is both sweet and sour , a good combination for the palette. The price isn't too bad either, so it is definitely a nice summertime brew. It has a sweet malty aroma , and is very smooth to go down.
Yuengling :
This is one of my all time favorite anytime beers , and for good reason. It has tons of character and is quite cheap to buy. The heaviest beer on this list, Yuengling is a classic lager and it is made in the oldest brewery in America. The taste has a caramel bite to it with some floral notes. Definitely give this a try if you haven't already